Allies of GROM Foundation
"There is no stop button in life…"
Polish soldiers, members of Police, Border Guards, Secret Service, Medical and Intelligence risk their lives every day while on domestic and/or international duty .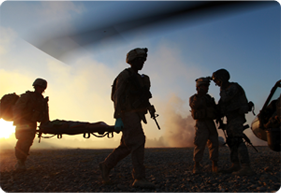 We remember our friends and close ones – We will never leave them alone!
By giving them the proof of solidarity, we remember that they gave proof of fidelity for the Banner of their Units.
Foundation SPRZYMIERZENI z GROM was established on 1 December 2010 in Warsaw, as a non – political, independent and non – profit organization, supporting those who were injured in active duty as soldiers or members of other uniformed services.
The foundation was established for the purpose of social support and medical care for the members of the uniformed services who were injured or harmed in active duty, along with supporting their families who found themselves in difficult life situations.
The foundation would especially like to provide special care to the children whose parents sacrificed their lives or health.
Public muster

Public muster was end at 31.08.2013.
We would like to thank you for all current donations.
We ask you for support Allies Foundation:
08 1600 1228 0003 0141 3220 7001
with note "DAROWIZNA".
Fatal error
: Uncaught Error: Call to undefined function qtrans_isAvailableIn() in /wp-content/themes/sprzymierzeni/news-list.php:19 Stack trace: #0 /wp-includes/template.php(706): require() #1 /wp-includes/template.php(653): load_template('//wp-content/th...', false) #2 /wp-includes/general-template.php(157): locate_template(Array, true, false) #3 /wp-content/themes/sprzymierzeni/page-home.php(21): get_template_part('news-list') #4 /wp-includes/template-loader.php(77): include('/wp-content/the...') #5 /wp-blog-header.php(19): require_once('/wp-includes/te...') #6 /index.php(17): require('/wp-blog-header...') #7 {main} thrown in
/wp-content/themes/sprzymierzeni/news-list.php
on line
19